---
Mike Novogratz's Galaxy Digital has finally released full-year results for 2018. And what started out as a nine-figure loss, according to financials released all the way back in Q3, the firm had already brooked a $134 million loss, combining realized and unrealized losses, by the end of Q1. By the end of Q3, that loss had widened slightly to $136 million.
(Article by Tyler Durden republished from ZeroHedge.com)
By the end of the year, total realized and unrealized losses for the firm founded by the former Goldman partner and Fortress fund manager, which both invests in cryptocurrencies, as well as blockchain-focused startups, had ballooned to $272.7 million, an ignominious start for the company's first full year of operations.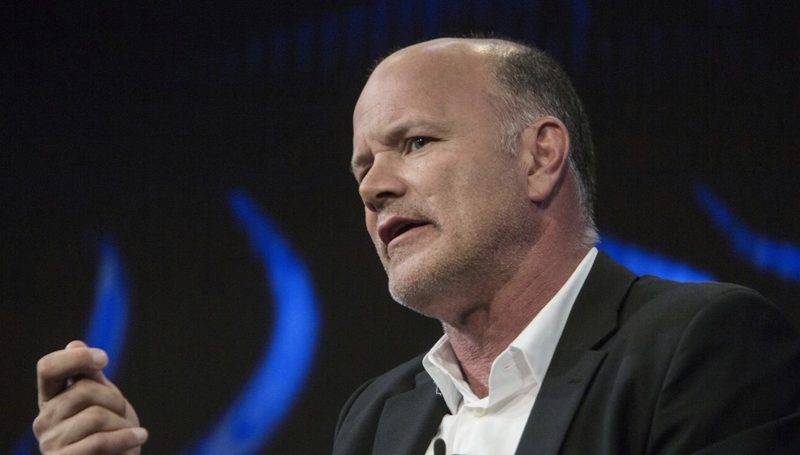 Mike Novogratz
As of Dec. 31, Galaxy had $249.1 million in digital assets and investments, down from $323 million at the end of September, the company said in a statement.
The additional losses in Q4 were primarily a result of a net realized loss of $48.7 million on the firm's digital assets (as the firm's trading arm trimmed some of its losing positions) and a $25 million unrealized loss on its investments.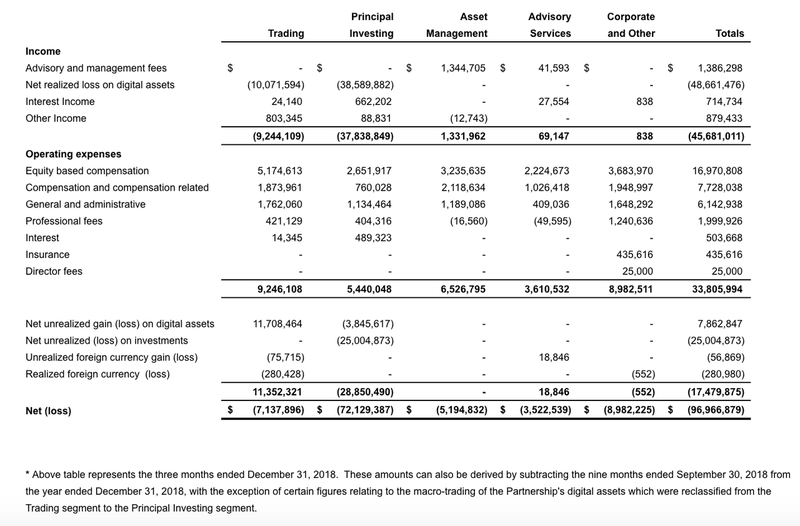 For the full year, the firm's total losses on its crypto holdings amounted to $177 million, with nearly $100 million more lost on operating expenses and investment writedowns.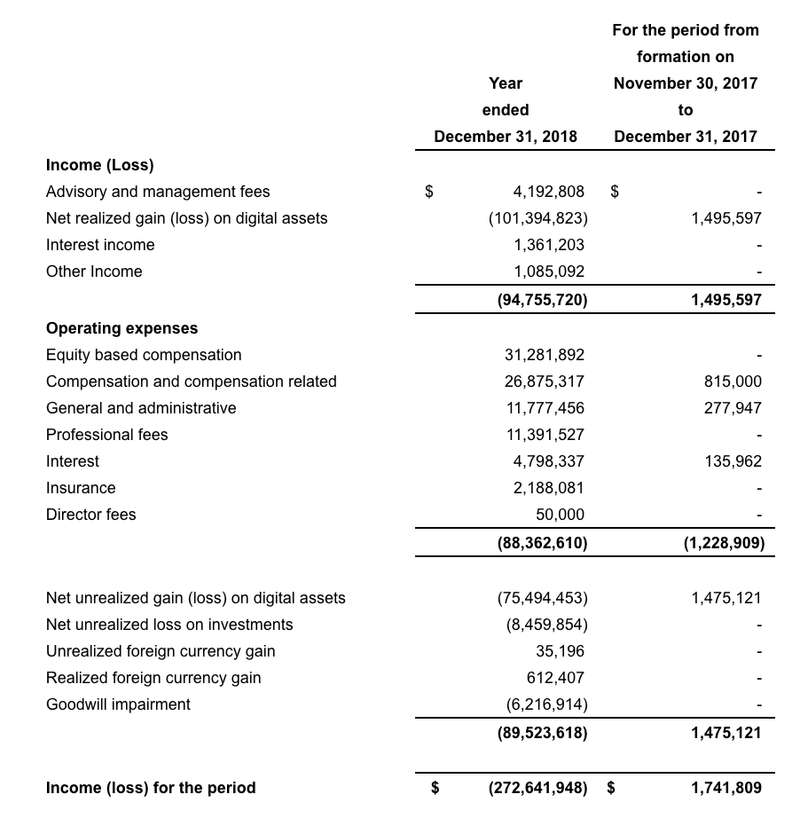 But Novogratz is pressing forward. In the statement, he touted eight new investments closed in the fourth quarter, and upped its investment in three existing startups.
Novogratz said things had already started to turn around in 2019, as crypto prices have rallied off their lows. In particular, bitcoin has held above $5,000.
"While 2018 was a challenging year for the industry, I am pleased with the ways in which our team navigated difficult market dynamics, and believe we are well positioned to scale our business strategically over time. We have used our capitalized position to both identify and invest in a number of unique opportunities, while also continuing to build an institutional-quality platform," Novogratz said in a statement.

"The first few months of 2019 have yielded a notable increase in activity across our business lines. We are already benefiting from both the strong foundation we laid in 2018 as well as the year-to-date rally in digital asset markets. We expect to continue to build upon this positive momentum through the remainder of 2019 and beyond."
Since the start of 2019, the company said its Galaxy Benchmark Crypto Index Fund, a passively managed index fund which tracks the Bloomberg Galaxy Crypto Index, has generated inflows and was up about 19% so far this year.
Read more at: ZeroHedge.com or CryptoCult.news.